Nonprofit Video Production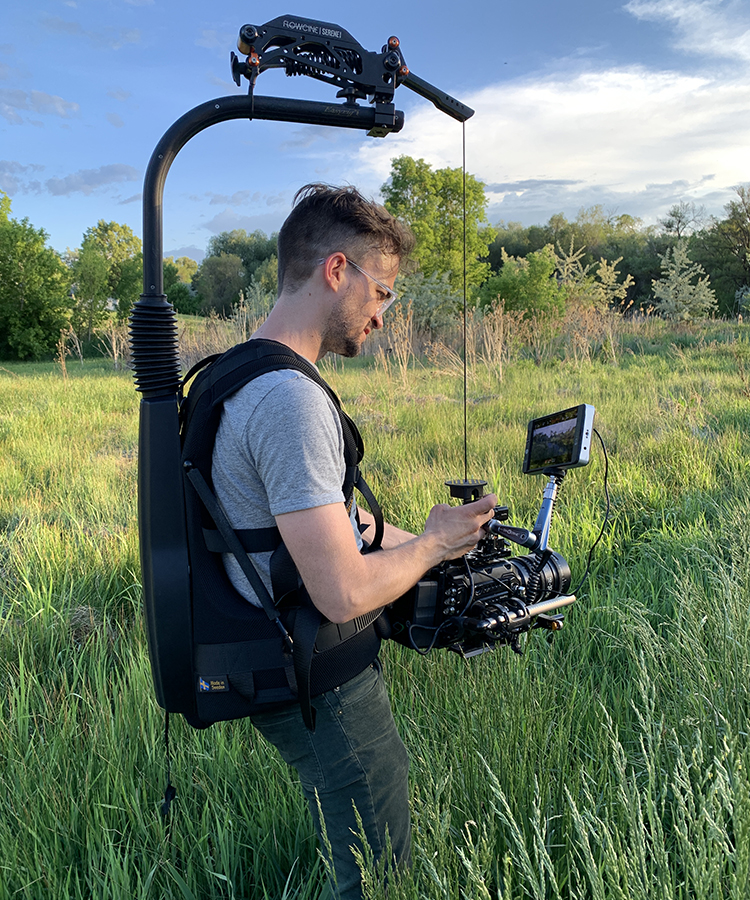 Why should nonprofits use video?
Our attention is our most precious resource, and research shows that video is better at getting and keeping our attention than any other type of media. Here's why…
1. Video is more efficient
It takes 60 seconds to read 250 words, but in that same 60 seconds a video can show dozens of images that are rich in color, detail, and context that would require thousands of written words to communicate. And when you add the nuance of a human voice (the video's subject or narrator), music (the video's soundtrack), graphics and text, you can see how video is king when it comes to information efficiency.
2. Video is more engaging
Neurologists have discovered that our brains don't make much of a distinction between watching an engaging story and experiencing it ourselves. Couple the power of story with the fact that 2/3 of people are visual learners, and that presentations using visual aids are more persuasive than unaided presentations, and you can see how video storytelling is more engaging than anything else.
3. Video is shared more frequently
Video on social media generates 12x more shares than text and image content combined. Additionally, Facebook and Instagram users look at video content 5x longer than static content, and Tweets with videos are 6x more likely to be Retweeted than Tweets with photos.
4. Video is preferred
Audiences prefer video over all forms of brand communications. If video and text are both available on the same webpage, 72% of people choose to watch the video rather than read the copy on the page. And the preference for video increases as your audience's age decreases.
What are types of nonprofit videos?
Different types of nonprofit videos are effective for engaging different audiences at different times. Here's a list of video types that nonprofits can create.
1. Marketing Videos
Marketing videos build awareness about your cause and organization. They target the widest audience possible to compel them to learn more about your work.
2. Fundraising Videos
Fundraising videos build your case for support to ask current and prospective donors to contribute to a campaign.
3. Story Videos
Story videos demonstrate the impact of your nonprofit through a story of transformation in one of your beneficiaries.
5. Explainer Videos
Explainer videos show informed audiences what you do and how you do it. They also demonstrate how your approach is different from anyone else.
6. Testimonial Videos
Testimonial videos allow your clients, donors and partners to affirm your nonprofits impact using their own voices. These videos are powerful for numerous audiences.
7. PSA videos
Public service announcements, or PSAs, are brief educational videos for specific audiences. They are critical for spreading lifesaving information.
8. Branded Content
Branded content is a story video that is sponsored by your nonprofit yet doesn't directly advertise or promote your organization.
9. 360º & VR Videos
360º and Virtual Reality (VR) videos are cutting edge, immersive experiences that build empathy and blow minds.
Which nonprofits should use video?
While all nonprofits can benefit from marketing, fundraising and testimonial videos, we've seen organizations in various sectors across the nonprofit landscape utilize video to accomplish their missions. Here are a few examples…
Museums created episodic video series about their collections
Art galleries made videos teaching how to draw and paint
Symphony orchestras livestreamed concerts
Literacy nonprofits read books aloud to children
Zoos gave behind-the-scenes access to their animals
Health nonprofits created immersive 360º & VR experiences
Religious nonprofits offered daily prayers
Environmental nonprofits created videos for kids about climate change
Community Development nonprofits held virtual fundraising events
And much more!
The opportunities to use video for your nonprofit are only limited by your imagination.
How do you create nonprofit videos?
Creating a nonprofit video takes 2-3 months from concept to delivery.