Wouter van der Horst is the former Digital Learning Educator at the Rijksmuseum in Amsterdam and founder of We Share Culture. I was fascinated by his lecture at MuseumNext London and followed up with him to further explore his work. This interview has been edited for length.
Douglas: Your job title is Digital Learning Educator. What are your responsibilities?
Wouter: The goal of education departments at museums is to create connections between your audience and your collection. You do that through tours, creative workshops, signage, publications, but it's always very physical and very much in the museum. What I do is focus on translating those connections to the digital sphere.
You've said that in a few years your job should no longer exist. Why?
The boundary between the online world and offline world is rapidly fading. Whenever I speak at a conference, I ask the audience if at that moment they are online or offline? And if they're online, please raise their hand. It takes a few seconds, but soon everyone raises their hands because they realize they're taking notes on a web app on their phone, or they're Googling something, or posting on social media.
Since the beginning of the internet, digital has been viewed as a separate thing for museums, but it should be as integrated in a museum as it is in the daily lives of its visitors and staff.
Because almost everyone is online all the time, museums shouldn't have different digital learning strategies opposed to their onsite educational strategy. I think in five to 10 years, digital will be part of the DNA of every museum, and we'll drop the word "digital" from all job titles.
"Digital should be as integrated in a museum as it is in the lives of its visitors and staff.

Wouter van der Horst

Digital Learning Educator, Rijksmuseum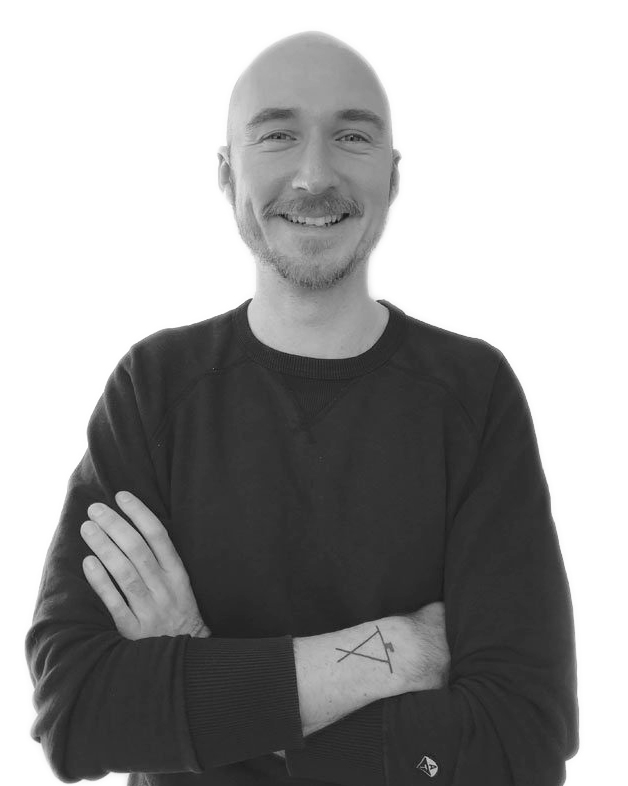 What's an example of how you weave the physical and digital together into a single narrative for your audiences.
Many of our visitors are students who come with their school class. When we observed them interacting with the art, we noticed that everyone pulls out their phone and takes a picture of famous paintings like The Night Watch by Rembrandt, even if they don't like it. Then, they share it with their friends through Snapchat.
So, why not stimulate that sharing behavior? Let's use mobile phones to help them interact with the art in a way that is natural for them.
That's why we created Snapguide (accessible on mobile) with the team at Maak. Snapguide is a mobile website that offers video tours of the museum by famous Dutch social media influencers and artists. There are rappers, YouTubers, comedians – nine tours in all.
For example, once you click on NikkieTutorials, who is a very popular makeup tutorial celebrity, she introduces herself and invites students on a tour of the museum that's focused on fashion and lifestyle throughout the ages. At the end of each video, she provides the viewer with a challenge, like asking students for their opinion about an artwork, or taking a selfie in a certain way. Students record their response on Snapchat which they can then send to their teacher to use for discussion in class.
Technically, how did you produce the content and develop the technology for Snapguide?
We decided to create a mobile website that looks and feels completely like an app, but it's not an app. Data is the most important thing for kids, and they don't want to use it downloading a museum app. So, a mobile website was the way to go.
As far as creating the content, authenticity is key when working with influencers. Their tours weren't scripted, but we provided them with talking points that met the requirements of the Dutch school curriculum. Then, they filmed their tours themselves, selfie-style, on an iPhone.
We could have hired a very expensive production team with 4k cameras and all that, but there is no added value for students because they're used to this phone-type filming style. And of course, this approach was cheaper for us as well.
What has been the response to Snapguide?
Snapguide was launched over two years ago and it still has a few hundred users each week, which is great. But the biggest compliment is that we see in the analytics that most users don't participate in only one tour, but actually do two tours. This is like taking a physical tour from a tour guide, and then going back to the information desk and asking if they can have another tour, which of course never happens in the museum.
I was also really intrigued by your thoughts on how museums should use YouTube. Can you share more about that?
YouTube has been around since 2005 and it's the second biggest search engine in the world after Google with a billion active users. Many studies have shown that people use YouTube for two reasons: entertainment and education. Either you want to learn something, or you want to be entertained. There's nothing much in between. This explains the phenomenon of tutorials. When something breaks on your car or in your house, the first thing you do is look up a video on YouTube on how to fix it. And there are loads of examples of entertaining content like music videos, gaming and comedy.
"People use YouTube for two reasons: entertainment and education.... But museums mostly use YouTube as an archive.
But museums mostly use YouTube as an archive, which is very logical. Museums like to collect stuff and to save it because it can be important for later. But when they do that, they're surprised that their YouTube channel isn't a big success. They also put all of their marketing content on there, but people don't go to YouTube for marketing videos.
So how has the Rijksmuseum embraced YouTube on its own terms?
On YouTube, if you want your video to reach everybody, you're not going to reach anybody. So, we thought very hard about our target audiences and we asked ourselves, "How can we connect our collection and our stories to what our audiences would like to watch on YouTube?"
So, we again partnered with Maak to create two new YouTube channels. One is RijksTube, which is for a broad international millennial audience, and the other is RijksCreative, which is very much for a creative, do-it-yourself audience.
On RijksTube we started by creating a video series called "Is It Art?" in which we take a closer look at modern pop culture and try to explain it through our collection. For example, the Avengers films are very popular. When you look at their movie posters, there's a recognizable visual aspect about them – the way they're composed, the way they use lighting and contrast – that is very similar to how Rembrandt painted The Night Watch, which is in our collection. So we compare the movie poster of Avengers Infinity War with The Night Watch and ask viewers, "Is This Art?" We then encourage them to share their opinions in the comments.
RijksCreative offers tutorials by master painters on how to recreate some of the most famous paintings in our collection. On the first season we show how to paint like Rembrandt in seven episodes. Our second season shows how to paint like artists through the centuries.
Creating original content about your collection for people who may never set foot in your museum begs a number of questions. For starters, how does this fit with your overall educational strategy? Who do you define as a visitor?
Every museum must ask themselves two questions: What is the role of your museum? And who do you consider museum visitors to be? Answering these questions are fundamental to museums in the 21st century.
At the Rijksmuseum we believe that our visitors include the people who step foot in our museum as well as those who view our collection online. Because of this we have to put as much effort into creating experiences online as we do within the walls of our museum.
"We believe that our visitors include the people who step foot in our museum as well as those who view our collection online.
I'm sure you've heard people say, "That's fine for you because you are the Rijksmuseum. But at my small museum or heritage site, we don't have the resources to do x, y, and z." What would you say to someone working at a small museum who wants to create experiences that integrate the physical and digital.
Inside the museum, focus on leveraging the technology your visitors have with them, specifically their phone. Don't put up screens in your museum because in two or three years these screens will be outdated, and they will never compete with the experience of the latest Apple or Samsung phone in your visitors' pockets.
Online, YouTube is by far the biggest opportunity for museums. If you combine your educational content with entertainment, then you perhaps may have a winning formula. Through YouTube you have the opportunity to reach potentially seven billion people, the overwhelming majority of whom will never experience your museum in real life.
In recent years it seems that museums of all kinds have been leveraging pop culture phenomena like Hollywood blockbusters, famous musicians, and even toys as a means to increase attendance and remain relevant to their visitors. Do you see a need for museums to reinvent themselves?
I think a lot of museums are struggling when it comes to understanding their role in modern day society. The programming of blockbuster exhibits is a very good example. More and more museums feel like they are competing with theme parks, and they sometimes get trapped into reinventing their museum as a theme park.
Museums are very insecure because they believe that people are changing, but they're not. People will always visit museums. Some people will always like them, and some people will always think they're boring. That's just part of human nature. And that's not so terrible.
"Your focus should be how you communicate with your visitors, how you're making connections between your collection and their lives.
Your focus should be how you communicate with your visitors, how you're making connections between your collection and their lives. You can of course talk about the science of Harry Potter or the art of the Avengers, but you don't need movie props to do that. Make the connections through your collection. Whether it's a small municipal museum or whether it's a big museum, you have so much to offer your visitors. Don't be insecure. Get creative and make more compelling connections.
Tectonic Video is a full service video agency for nonprofits, foundations and corporate philanthropy. Learn more about our work with museums by visiting our video production for museums page.